Grace Community Chapel prioritizes exalting God and demonstrating God's love to people.  Our hope is for the gospel to be shared and applied within the church and then spread throughout the local community and the rest of the world.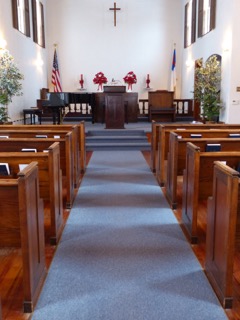 Within the church, there are monthly men's breakfasts and bible studies, monthly ladies gatherings and weekly women's prayer groups. Sunday School classes for all ages are available. Children are taught Bible stories, songs, Scripture, and Biblical application. Church members and friends gather on occasion to share meals and praise God for His goodness and provision.
Outside the church, missionaries supported by Grace Community Chapel minister in New England, North America, China, and Senegal.  Church members  are involved in various local ministries as well.
Not to us, O LORD, not to us, but to your name give glory, for the sake of your steadfast love and your faithfulness! (Psalm 115:1 )